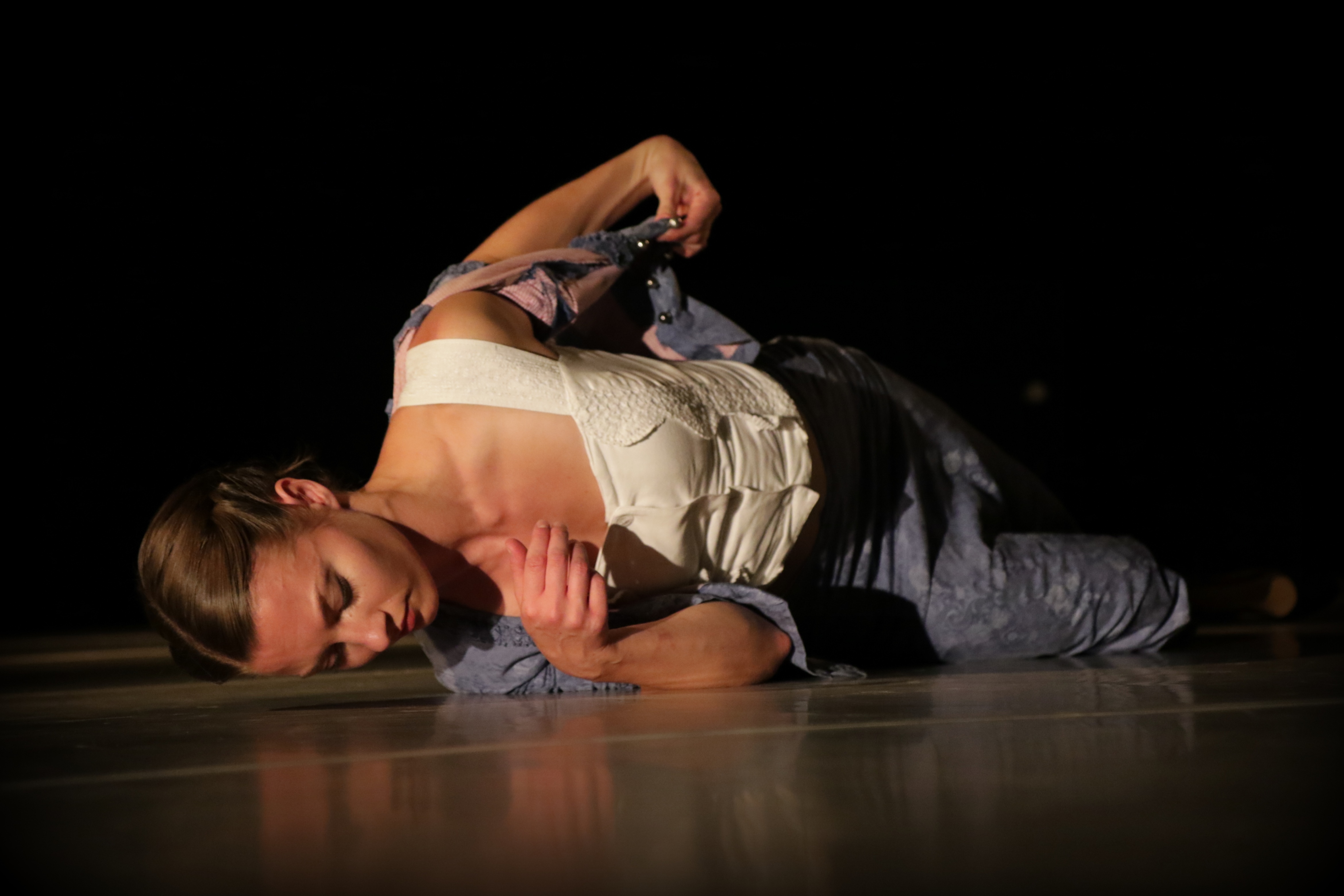 Dagmar Dachauer
WUNDERBARE JAHRE
a dance performance
Choreography and Dance: Dagmar Dachauer
Dramaturgical Advice: Ingrid Türk-Chlapek, Andreja Kopač
Sound Design: Kilian Immervoll
Music and Text: Johann Strauss, Wiener Blut
Lighting Design: Janko Oven
Producers: Katja Somrak, Dagmar Dachauer
Co-production: umfug and Plesni Teater Ljubljana
With the support of: kulturRaum Klagenfurt, Tanzetage Klagenfurt, Summer Studios Brussels, Mediteranski plesni centar Svetvinčenat / Mediterranean Dance Centre (San Vincenti, Croatia), Avstrijski kulturni forum / Osterreichisches kulturforum
Thanks to: Zoltan Imely, MGLC
The programme of Plesni Teater Ljubljana is subsidized by the Ministry of Culture and the Municipality of Ljubljana
INFO./ REZ.: 041-365-184, [email protected], [email protected]
About the Performance
Wunderbare Jahre, the first solo piece of Dagmar Dachauer, deals with both Johann Strauss's music in a contemporary (dance) context and the epoch of the Viennese Congress (1814/15). By interviewing the music, the aim has been to bridge the historical elements and their reminiscences with the political nature and the legitimacy of her own body.
Given that Strauss's highly commercialized music is part of Austria's identity, Wunderbare Jahre delves into the inherent and controversial quality of national pride and its connection to the romantic, the pompous, the patriarchal, the bourgeois, the heroic, and the lofty. A return of Biedermeier, as it were.
The performance endeavours to come up with a contemporary (and personal) reflection of a music that, still today, conveys such a virulent and ageless temptation to dance.
Excerpt from Press Review / Critic
"Choreographer and dancer Dagmar Dachauer has built Wunderbare Jahre in contemporary dance context, in the picturesque movement-based links that she knew how to affix reminiscences of the time and with motive intervene in the golden era of the Viennese waltz."
Daliborka Podboj, Dance Parade
---