Ukrep 2018: Izbor solov SVŠGL
7,00

EUR

Odrasla

5,00

EUR

dijaki, študenti, upokojenci

Responsible organizer and seller

Plesni Teater Ljubljana

Kersnikova ulica 4, 1000 Ljubljana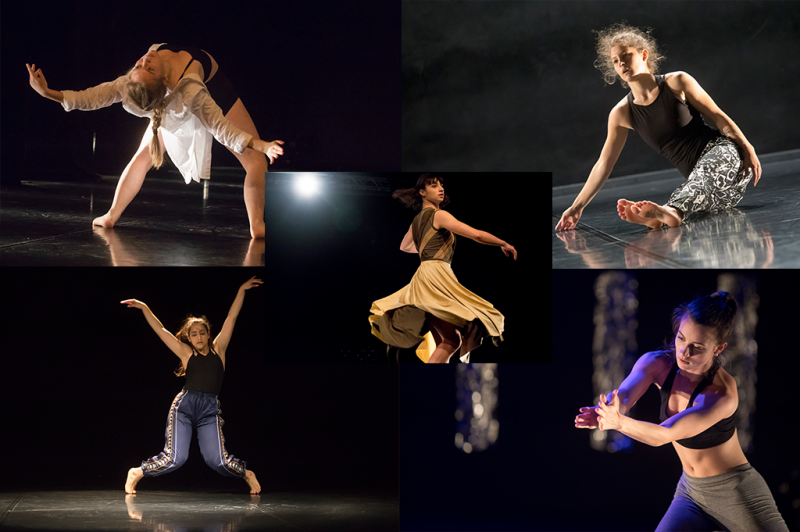 Secondary Preschool Education and Grammar School Ljubljana
SELECTION OF SOLOS, 7 p.m., PTL
presentation of graduation performances
Students at the SVŠGL department of contemporary dance dedicated both their annual dance production entitled Syntropy and the graduation solo performances by the fourth‑year students to the study of energy. The students will perform the following solo pieces:
Mateja Satler: ELECTRICITY! Music: Senking – Black Ice
Sarah Al Saleh: PARTS OF THE PROCESS Music: Sunnyin Aarah Al Saleh – Parts of the Process
Tinkara Susman: TENSION Music: AOKI Takamasa – Rythm Variations 05
Teja Čretnik: EXPLOSION IN ME Music: Bleep Bloop – Crushed
Katarina Zucatto: IN THE VORTEX Music: The Cinematic Orchestra – Arrival of the Birds

Mentoring: MAJA DELAK & NINA FAJDIGA
Lighting Design: URŠKA VOHAR
Sound Design: MATJAŽ PREDANIČ
Special Thanks: PLESNI AKTIV SVŠGL / SVŠGL DANCE COLLECTIVE
Produced by: SVŠGL, ALOJZ PLUŠKO
UKREP 2018 / Taking Measures 2018: ENTER!, biannual Festival of Dance Perspectives is a part of the programme of PTL – Dance Theatre Ljubljana. The programme of PTL – Dance Theatre Ljubljana is in public interest in the field of culture and art, and is subsidized by the Ministry of Culture of the Republic of Slovenia and the Municipality of Ljubljana, Department for Culture.
PTL – Dance Theatre Ljubljana is the recipient of the European award »EFFE Label 2017/2018« for » Remarkable Festival« for UKREP / Taking Measures, Festival of Dance Perspectives, selected by the international festival jury of European Festival Association (EFA).
---