Ukrep 2018: Maša Kagao Knez & Murat: LakeLess
7,00

EUR

Odrasla

5,00

EUR

dijaki, študenti, upokojenci

Responsible organizer and seller

Plesni Teater Ljubljana

Kersnikova ulica 4, 1000 Ljubljana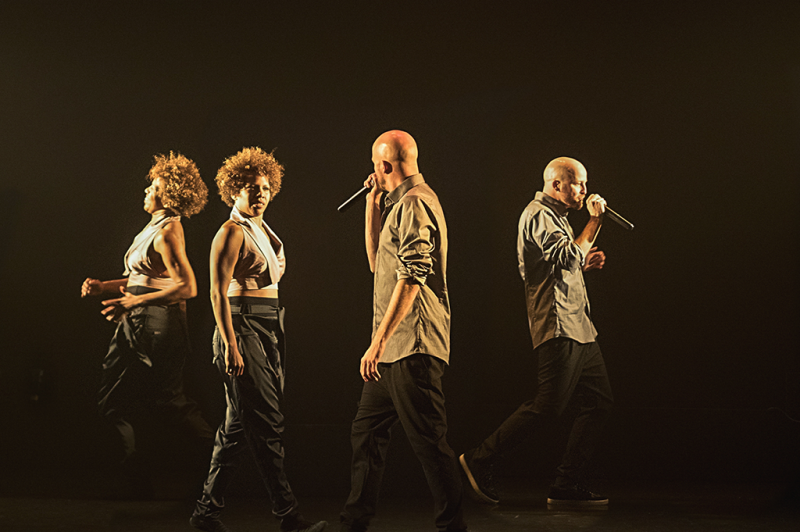 Maša Kagao Knez & Murat
LAKELESS 9 p.m., PTL
dance & beatbox performance
Created and Performed by: MAŠA KAGAO KNEZ AND MURAT
Choreography, Dance: MAŠA KAGAO KNEZ
Original Music and Live Performance (beatbox): MURAT
Dramaturgy: JOSEPH NZONBANDORA - JOSE
Produced by: STUDIO XXV
Co-produced by: SiTi Teater & PLESNI TEATER LJUBLJANA
Dancer and choreographer Maša Kagao Knez and beat box master Murat joined forces in LakeLess, a performance that combines dance and beatboxing through fusion of sound and motion, based on direct communication originating in everyday patterns and situations, which are skilfully transformed by the authors into the universal language (motion and sound).
UKREP 2018 / Taking Measures 2018: ENTER!, biannual Festival of Dance Perspectives is a part of the programme of PTL – Dance Theatre Ljubljana. The programme of PTL – Dance Theatre Ljubljana is in public interest in the field of culture and art, and is subsidized by the Ministry of Culture of the Republic of Slovenia and the Municipality of Ljubljana, Department for Culture.
PTL – Dance Theatre Ljubljana is the recipient of the European award »EFFE Label 2017/2018« for » Remarkable Festival« for UKREP / Taking Measures, Festival of Dance Perspectives, selected by the international festival jury of European Festival Association (EFA).
---