Ukrep 2018:Sinja Ožbolt & Tina Dobaj: VSTOPI!
7,00

EUR

Odrasla

5,00

EUR

dijaki, študenti, upokojenci

Responsible organizer and seller

Plesni Teater Ljubljana

Kersnikova ulica 4, 1000 Ljubljana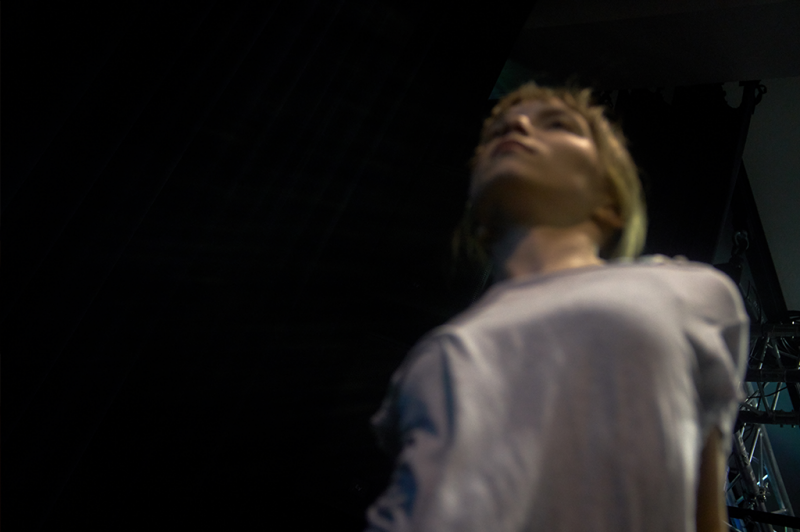 Sinja Ožbolt & Tina Dobaj
ENTER!, 8 p.m., PTL
presentation of the dance process
Created, Choreographed and Mentored by: SINJA OŽBOLT & TINA DOBAJ
Performed and Co-created by: MAJA LAMOVŠEK, MAŠA RADI, TINI ROZMAN, MANCA VUKELIČ
Dramaturgy and Dance‑thought Process Mentor: ANDREJA KOPAČ
Music: ANDREJ HRVATIN
Lighting Design: ALJAŽ ZALETEL
Produced by: PLESNI TEATER LJUBLJANA
Thanks to: ALOJZ PLUŠKO & SVŠGL
The mentors Sinja Ožbolt and Tina Dobaj entered the dance‑theatre research with four different dancers of the young generation through two doors: through space as architecture, and through inner spaces of the individual dancers. The presentation of the dance process will thus address questions of dance action, entries and exits, places of meeting, simultaneity, intertwining, and tuning. The artists will also be examining the meanings of stage presence and views of the Other.
UKREP 2018 / Taking Measures 2018: ENTER!, biannual Festival of Dance Perspectives is a part of the programme of PTL – Dance Theatre Ljubljana. The programme of PTL – Dance Theatre Ljubljana is in public interest in the field of culture and art, and is subsidized by the Ministry of Culture of the Republic of Slovenia and the Municipality of Ljubljana, Department for Culture.
PTL – Dance Theatre Ljubljana is the recipient of the European award »EFFE Label 2017/2018« for » Remarkable Festival« for UKREP / Taking Measures, Festival of Dance Perspectives, selected by the international festival jury of European Festival Association (EFA).
---