33,00

EUR

1. kategorija

30,00

EUR

2. kategorija

20,00

EUR

3. kategorija

20,00

EUR

4. kategorija

18,00

EUR

Discount for people younger than 25, seniors 65+ and pensioners

Responsible organizer and seller

Cankarjev dom

Prešernova cesta 10, 1000 Ljubljana

+386 (0)1 2417 300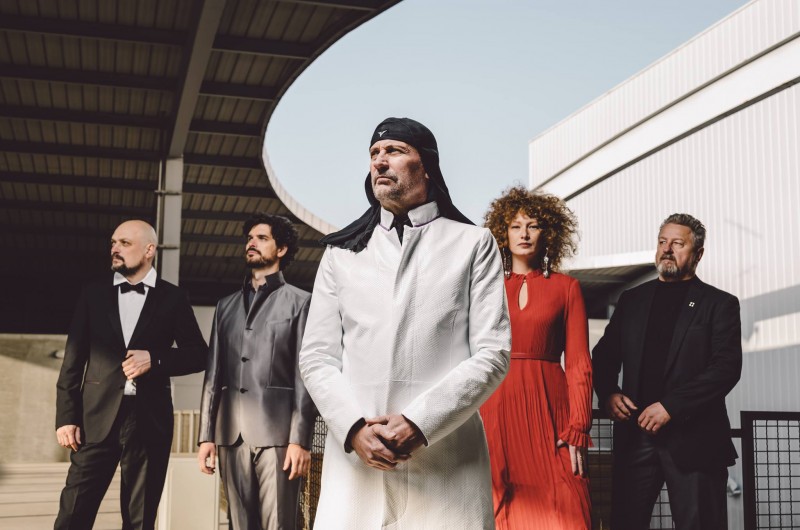 Lanskega novembra je zasedba Laibach pri angleški založbi Mute objavila svoj dolgo pričakovani album The Sound of Music, za katerega se je ideja porodila ob povabilu skupine v Severno Korejo leta 2015. Album je zdaj končno ugledal luč sveta, in sicer v različnih formatih, samostojno na vinilu in zgoščenki ter tudi kot dodatek blu-ray izdaji dokumentarnega filma Liberation Day. Takoj je požel navdušujoče kritike: recenzije so bile mdr. objavljene v uglednih svetovnih publikacijah, kot so Guardian, Independent in Rolling Stone, New York Times International pa je članek o izidu albuma objavil celo na svoji naslovnici. The Sound of Music je bil uvrščen med najboljših petdeset (The Quietus) oziroma med najboljših petindvajset (Louder Than War) albumov leta 2018.
Zasedba Laibach bo februarja in marca 2019 album predstavila v živo, na turneji enaintridesetih koncertih po evropskih dvoranah (http://laibach.org/the-sound-of-music/#tour), v Sloveniji pa bo nastopila z dvema razširjenima koncertoma: 23. aprila v mariborskem SNG in 15. maja v Cankarjevem domu. Poleg Marine Martensson in Borisa Benka se ji bodo na odru pridružili otroški pevski zborček Edelweiss in godalni sekstet Do-Re-Mi pod taktirko Primoža Hladnika, publiko pa bo uvodoma nagovoril prečastiti Peter Mlakar.
http://www.laibach.org/
http://laibach.org/the-sound-of-music/
https://www.facebook.com/Laibach/
https://twitter.com/Laibach
---